Other interesting and fun attractions in Rotterdam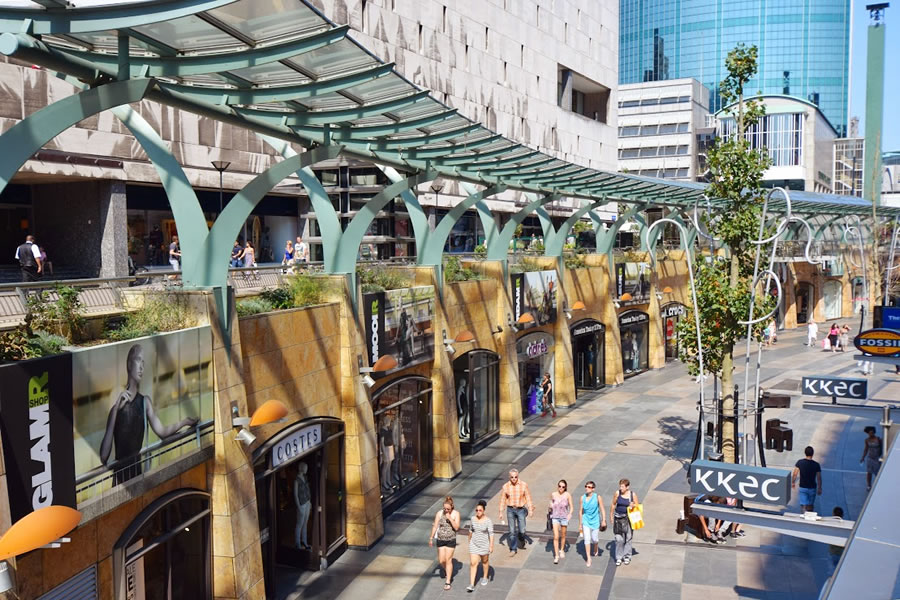 In addition to the walking route, there are many more interesting sights in Rotterdam worth visiting. Here are some suggestions for other attractions you can explore:

Address: Blijdorplaan 8, Rotterdam
Diergaarde Blijdorp is one of the oldest zoos in the Netherlands and a popular attraction for both young and old. Here, you can admire a wide variety of animals from around the world, as well as beautifully landscaped gardens and playgrounds for children.

SS Rotterdam


Address: 3e Katendrechtse Hoofd 25, Rotterdam
The SS Rotterdam is a former cruise ship of the Holland-America Line that now serves as a hotel, restaurant, and event venue. You can take a tour to learn more about the ship's history and admire the luxurious interiors.

Kunsthal Rotterdam


Address: Westzeedijk 341, Rotterdam
De Kunsthal is een toonaangevend museum voor moderne en hedendaagse kunst, gevestigd in een opvallend gebouw ontworpen door architect Rem Koolhaas. Het museum organiseert regelmatig wisselende tentoonstellingen, variërend van fotografie tot beeldende kunst en mode.

Fenix Food Factory


Address: Veerlaan 19D, Rotterdam
Kunsthal is a leading museum for modern and contemporary art, housed in a striking building designed by architect Rem Koolhaas. The museum regularly hosts changing exhibitions, ranging from photography to fine art and fashion.

Kralingse Bos and Plas


Address: Langepad 51, Rotterdam
For a bit of peace and nature in the city, the Kralingse Bos is a perfect destination. This extensive park features a beautiful lake, inviting walking and cycling paths, and various recreational facilities. It's a wonderful place to relax and enjoy the greenery in Rotterdam.

Witte de Withstraat


Address: Witte de Withstraat, Rotterdam
The Witte de Withstraat is known for its vibrant atmosphere and is the cultural and artistic heart of the city. You will find numerous galleries, boutiques, bars, and restaurants here. It's the ideal place to sample Rotterdam's culture and mingle with the local population.