Rotterdam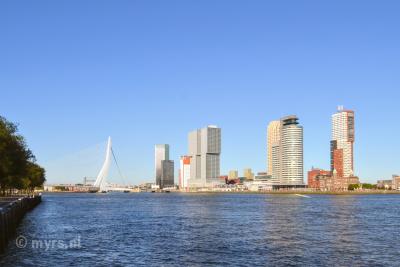 Rotterdam is a city with many different faces; a tough harbor city, trendy entertainment city, fancy shopping city and a hip artist city. Between the skyscrapers of Rotterdam you can go in many different directions. You can go shopping, out for dinner and there are many museums and attractions in and around the center. Modern art, design and fashion are characteristic for Rotterdam.
Rotterdam is the second biggest city of the Netherlands, after Amsterdam. Also it is the third biggest port in the world.
Sights
Discover the wide range of art and design which Rotterdam has to offer. The most famous museums of the city and two of the most progressive museums of The Netherlands are situated near the Museumpark in Rotterdam. The park has to offer: The Boijmans van Beuningen and the Kunsthal. Here you can find everything, from old masters to bold modern work. You can learn about the port of Rotterdam in the Maritime Museum.
Further ahead in the city there are even more museums and sights. Most of the sights are linked to the water, for example the reproduction of the eighteenth century battleship De Delft, the historical ship the SS Rotterdam and the Spido-Tours through the port of Rotterdam. You can also visit the Zoo Blijdorp, the Maritime Museum, the Euromast or Hotel New York. Get an impression of Rotterdam how it was before 1940, during a visit to the picturesque Delfshaven. Some other pieces of heritage are the White House, the Saint-Laurens church and the Van Nelle Design factory. The best theater of the city is the Luxor.
Architecture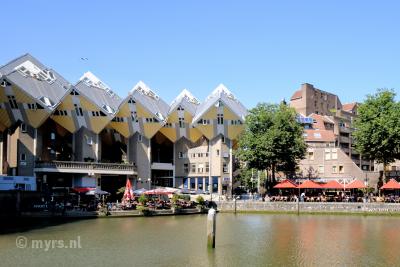 But above all, Rotterdam is the architecture city of The Netherlands, where renewal is an important aspect and the skyline is constantly changing. Rotterdam has the most famous skyline in The Netherlands, which makes that it gets the nickname 'Manhattan aan de Maas'. The city has such an amazing reputation if it comes to architecture, that it is no surprise that the Dutch Architecture Institute is established in the city.
Shopping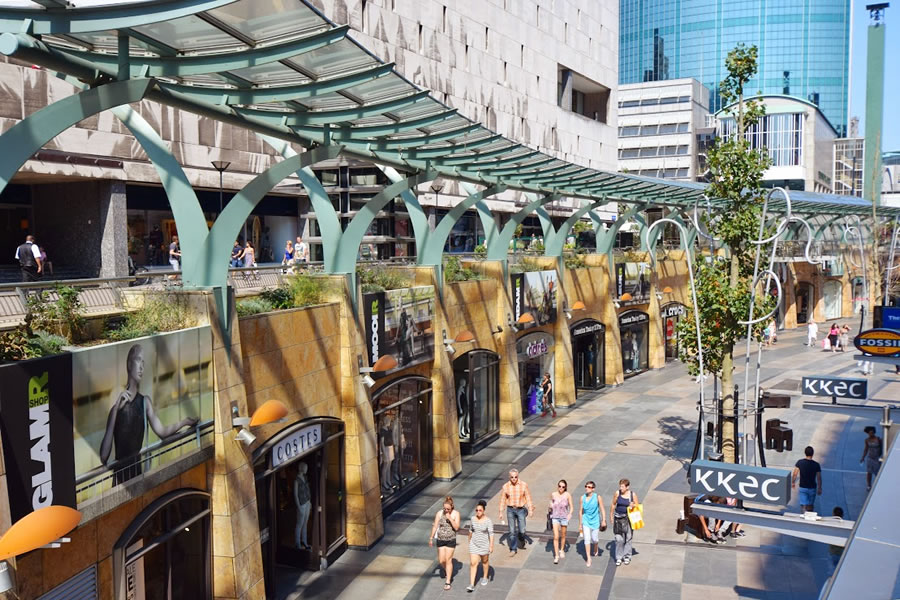 As if the cultural offer isn't enough already, the city also knows a big and diverse shopping opportunity. It is a great shopping city with a lot of unique shops and stores. Rotterdam is a wonderful city to go shopping when you are looking for some nice fashion. In the center the shops are opened seven days a week and there is something for everyone. From casual to fancy, from retro to futuristic, from megastore to mini boutique.
Rotterdam has so many nice, exciting and beautiful things to offer, it will make you feel dizzy. Luckily the city has a huge amount of terraces and café's where you can rest from your experiences with some food and a drink. In the evenings you have the opportunity to taste all of the world's different kitchens in the restaurants of Rotterdam.