Sea Life Scheveningen - Attraction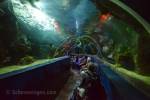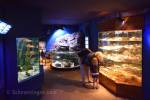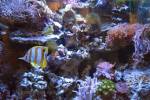 During your visit to the seaside resort of Scheveningen you can not leave out a visit to Sea Life Scheveningen. Behold sharks, sea turtles and rays up close, and learn more about the sea and its inhabitants. Sea Life Scheveningen shows you an underwater world with over 45 aquariums. As you walk through the underwater tunnel you will find yourself on the bottom of the sea. You will not only encounter the creatures from the Dutch North Sea, but also the colorful fish from the Caribbean can be admired here. Also a tropical forest is recreated; Amazonia. Here's a waterfall where about 30,000 liters of water comes down every hour. All the fish in the jungle of Sea Life Scheveningen, including voracious piranhas, originate from the Amazon River.
Furthermore Sea Life Scheveningen is near the following sights: LEGOLAND Discovery Center (±200 m), Pier of Scheveningen (±225 m), Holland Casino Scheveningen (±250 m), Museum Beelden aan Zee (±400 m) & Circustheater (±400 m).
For information:
Strandweg 13, Den Haag
tel. +31 703 542 100
web.
More information