Pier of Scheveningen - Observation point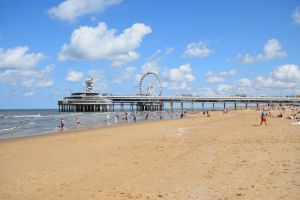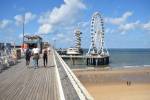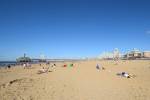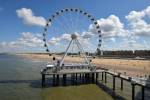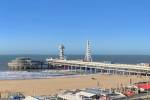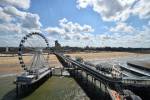 During your day or weekend at Scheveningen you can't miss out on a visit to the Pier.
The Pier has a 60 meter tall tower in the water of Scheveningen. On top of the tower you are not only able to see the unique structure of the Pier, but with a bright sight you can have a wonderful view that goes far into the Dunes of Scheveningen. You will have to do something for it. Over 300 steps up and again on your way down. Do not forget to take your camera because the images will certainly be wonderful.
The 300 meter long pier of Scheveningen is an important landmark of the resort. Pier stands out because of its unusual construction, which comprises four island-type sections and upper and lower areas.
The Scheveningen pier is accessible free of charge daily from 10.00 till 22.00 hrs.
At Scheveningen pier is the first and only Dutch Giant Ferris Wheel above the sea, offering spectacular views over the beach and the skyline of The Hague.
Furthermore Pier of Scheveningen is near the following sights: Sea Life Scheveningen (±225 m), Ferris wheel (±250 m), Piertoren (±350 m), Holland Casino Scheveningen (±400 m) & LEGOLAND Discovery Center (±400 m).
For information:
Strandweg, Den Haag