The Hague Tower: The View - Observation point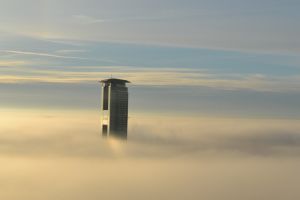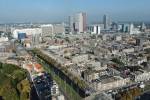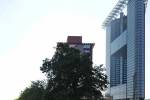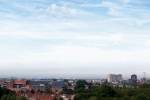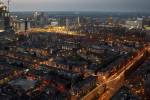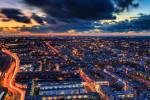 Scale the heights of the Hague with access to the Hague Tower - Holland's highest public area. See the city and its surroundings in bloom, follow the shoreline up to the Hook of Holland and take the 40-second ride up in the Panorama Elevator! Plus, get a drink and bitterballen at the top.
Ride the 40-second elevator up! It's a Panorama Elevator which makes it even more apparent that you're soaring up into the sky! Can you see the Hook of Holland as you follow the shoreline with your eyes? It's a tiny town at the mouth of the New Waterway shipping canal.
Look out around you as the Hague becomes even smaller and, if you're here in tulip season, watch as the colors around you make the pretty city bloom even brighter. Included with the ticket are some delicious Dutch bitterballs (a very tempting savory snack) and a drink in the cloud-piercing SkyBar.
If it's sunset time, grab a nice drink, or take them up on their 'Highest Tea' (They had to work that pun in somewhere).
- Ride to the top of Holland's highest public area for incredible views of the Hague and beyond
- See even farther thanks to the 40-second Panorama Elevator ride
- Tuck into some traditional Dutch snacks and a drink at the SkyBar
Furthermore The Hague Tower: The View is near the following sights: Canal Cruise The Hague (±550 m), Het Binnenhof (±1,2 km), Mauritshuis (±1,2 km), Prison Gate (±1,3 km) & Hop-on Hop-off Tourist Tram (±1,4 km).
For information:
Rijswijkseplein 786, Den Haag
web.
More information