Mauritshuis - Museum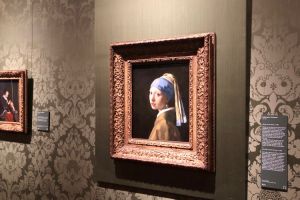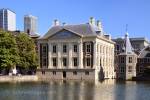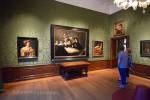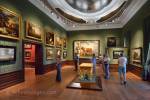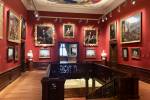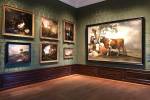 The Mauritshuis houses the Royal Cabinet of Paintings and is a museum in The Hague, with mostly paintings from the Golden Age. There are also some masterpieces from the 18th century. The now privatized and relatively small museum has a world famous collection totaling 800 paintings, which come well into their own in this extraordinary interior. The architecture of the building has been imitated by many. The building on the Hofvijver is owned by the State (Rijksgebouwendienst) and ranks among the Top 100 of the Dutch UNESCO monuments.
The world famous collection of Dutch 17th century art is the cream of the crop. Paintings by Rembrandt, Vermeer, Frans Hals, Va. Ruysdael and many other painters of the Golden Age are the draws to this museum. In addition, paintings from the Flemish 16th and 17th century, including famous painters like Rubens and Jordaens. The museum is housed in a gorgeous classical building.
Furthermore Mauritshuis is near the following sights: Het Binnenhof (±150 m), Escher in Het Paleis (±300 m), Prison Gate (±300 m), Meermanno (±500 m) & The Hague: Guided Sightseeing Tour by Bicycle (±550 m).
For information:
Korte Vijverberg 8, Den Haag
tel. +31 703 023 456
web.
More information