Louwman Museum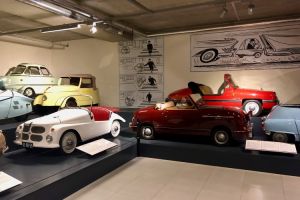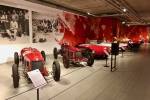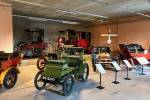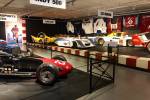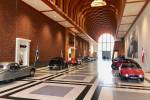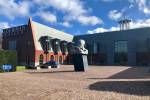 The Louwman Museum in Den Haag, one of the world's most impressive car museums, invites visitors on a fascinating journey through the history of the automobile. This unique experience spans over 130 years of automotive history and provides a deep insight into the evolution of the car.
What can you expect?
Exceptional Collection: The museum houses an impressive collection of over 250 antique and classic cars from around the world. Admire special cars like the Benz Patent Motor Car from 1886, the Panhard & Levassor X19 Labourdette Skiff-Torpedo from 1912, and the Taruffi Italcorsa TARF II from 1951.
Historical Context: Each car tells its own unique story and places visitors in the historical context of its time, from the first horseless carriages to the latest technological marvels.
Architectural Splendor: The museum building, designed by Michael Graves, is a work of art in itself, combining modern architecture with an atmospheric presentation.
Interactive Experiences: Visitors of all ages can enjoy interactive and educational experiences.
Spectacular and Special Cars: With so many unique and spectacular cars in the museum, it's almost impossible to choose a favorite.
A Must-See for Car Enthusiasts and Families
The Louwman Museum is the perfect destination for car enthusiasts, history buffs, and families looking for an engaging and educational experience that brings the development of the automobile to life. From historic carriages to futuristic sports cars, this museum offers a unique glimpse into the world of automobiles.
Discover the fascinating world of cars at the Louwman Museum in Den Haag!
Furthermore Louwman Museum is near the following sights: Meermanno (±2,9 km), Escher in Het Paleis (±3,1 km), Mauritshuis (±3,3 km), Het Binnenhof (±3,4 km) & Canal Cruise The Hague (±3,5 km).
For information:
Leidsestraatweg 57, Den Haag
web.
More information