Escher in Het Paleis - Museum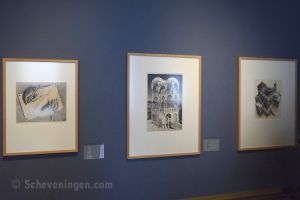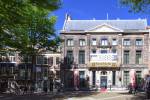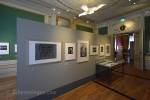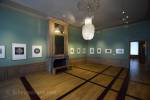 Located on the beautiful Lange Voorhout in The Hague, Escher in Het Paleis invites visitors to explore the magical world of Dutch graphic artist M.C. Escher (1898-1972). This small 18th-century palace, with a rich royal history, now serves as a museum for the fascinating art of Escher.
What Can You Expect?
Permanent Exhibition: With 130 works by Escher, including the 7-meter-long 'Metamorfose III', the museum offers an almost complete collection of his works. Experience Escher's unique vision where water flows upward, birds transform into fish, and infinite staircases challenge the imagination.
Interactive Experiences: The second floor has been transformed into an interactive world, 'Kijken als Escher'. Step into his magical world where children appear larger than their parents, walls seem to move, and optical illusions challenge your senses.
Educational Activities: For younger visitors, there are treasure hunts available, and during regular holiday periods, special workshops for children are organized.
A Unique Royal Location: Once the residence of Queen Emma and later the working palace of Dutch queens, this is the only public building in The Hague where the old palace function can still be experienced. Experience the unique combination of Escher's art with the historical ambiance of the former working palace.

A Must-See for Art Enthusiasts and Families
Escher in Het Paleis is a must-see destination for art enthusiasts, lovers of optical illusions, and anyone interested in the unique fusion of art and royal history. Be amazed by the enchanting art of M.C. Escher in an environment that does justice to his legacy.
Furthermore Escher in Het Paleis is near the following sights: Meermanno (±225 m), Mauritshuis (±300 m), Het Binnenhof (±450 m), Prison Gate (±500 m) & The Hague: Guided Sightseeing Tour by Bicycle (±700 m).
For information:
Lange Voorhout 74, Den Haag
tel. +31 704 277 730
web.
More information