Muzee Scheveningen - Museum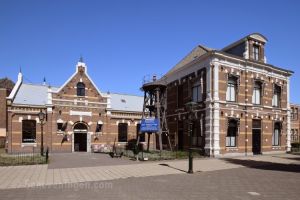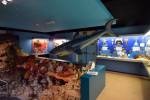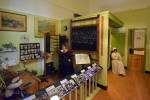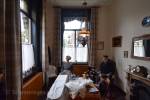 In Muzee Scheveningen you can see what lives in the sea. But also how people used to live as fishermen in the old fishing village. Nature and culture, brought together under one roof. Discover how people used to live aboard a fishing boat and descend into the frigid darkness of the deep sea. Muzee Scheveningen is a museum in Scheveningen. It is close to the beach and the harbor.
Regular collection
The collection about life in the sea is also known as the 'marine biology' collection. In the collection you will also find an aquarium, a coral reef and a large scientific collection of shells. Furthermore, the museum organizes regular exhibitions regarding the nature and culture of Scheveningen.
The Muzee Scheveningen is fun for all ages. Children can participate in scavenger hunts and can hold birthday parties. During school vacations, the museum organizes special vacation activities.
Furthermore Muzee Scheveningen is near the following sights: Circustheater (±250 m), Museum Beelden aan Zee (±400 m), Holland Casino Scheveningen (±450 m), LEGOLAND Discovery Center (±500 m) & Sea Life Scheveningen (±600 m).
For information:
Neptunusstraat 90-92, Scheveningen
tel. +31 703 500 830
web.
Website
Location