Omniversum - Attraction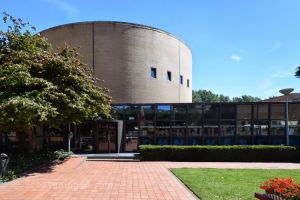 The Omniversum is a big screen theater. The movies are projected onto a huge projection screen with advanced techniques. The screen has the shape of half a dome, and runs halfway around the audience. This dome screen is half the size of a football field. You can see the movie all around you. This experience is even further enhanced by a superb sound system. So all around spectacular!
Furthermore Omniversum is near the following sights: Museon (±80 m), Art Museum The Hague (±100 m), Fotomuseum Den Haag (±200 m), Mesdag Collectie (±1,1 km) & Scheveningen Marina (±1,3 km).
For information:
President Kennedylaan 5, Den Haag
tel. +31 703 545 454
web.
Website