Museon - Museum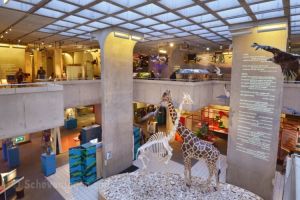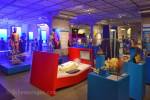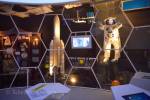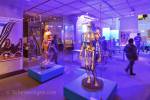 The exhibitions and activities in the Museon are about mankind and the world. How was planet earth created, when did the dinosaurs roam the earth, what did the first humans look like, where does our energy come from.
Aside from various exhibitions, the Museon hosts a permanent exposition: 'Your World, My World'. This exhibition shows how current human life and the cultural diversity in it, came about. Discover remarkable things, such as dinosaurs, human skeletons, an Egyptian sarcophagus and a Roman milestone. This challenging and interactive exhibition encourages thinking by the visitors who get confronted with dilemmas and questions where no simple answer can be given to.
The great thing about this museum is that it has a lot of collections on many different topics; geology, ethnology, biology and environmental science. history and archaeology as well as physics and engineering.
You can do many things yourself in the Museon. Playfully you'll learn, as well as the children, about everything regarding mankind and its world. From human development, distant peoples and cultures, communications and computers to the environment, landscapes and rocks, science and technology, the universe and the planets. The stories behind objects come to life via texts, sounds, images, video and computer programs, moving models, slides and films. One building that has the world of nature and culture within reach.
Furthermore Museon is near the following sights: Art Museum The Hague (±50 m), Omniversum (±80 m), Fotomuseum Den Haag (±150 m), Mesdag Collectie (±1,2 km) & Scheveningen Marina (±1,3 km).
For information:
Stadhouderslaan 37, Den Haag
tel. +31 703 381 338
web.
Website